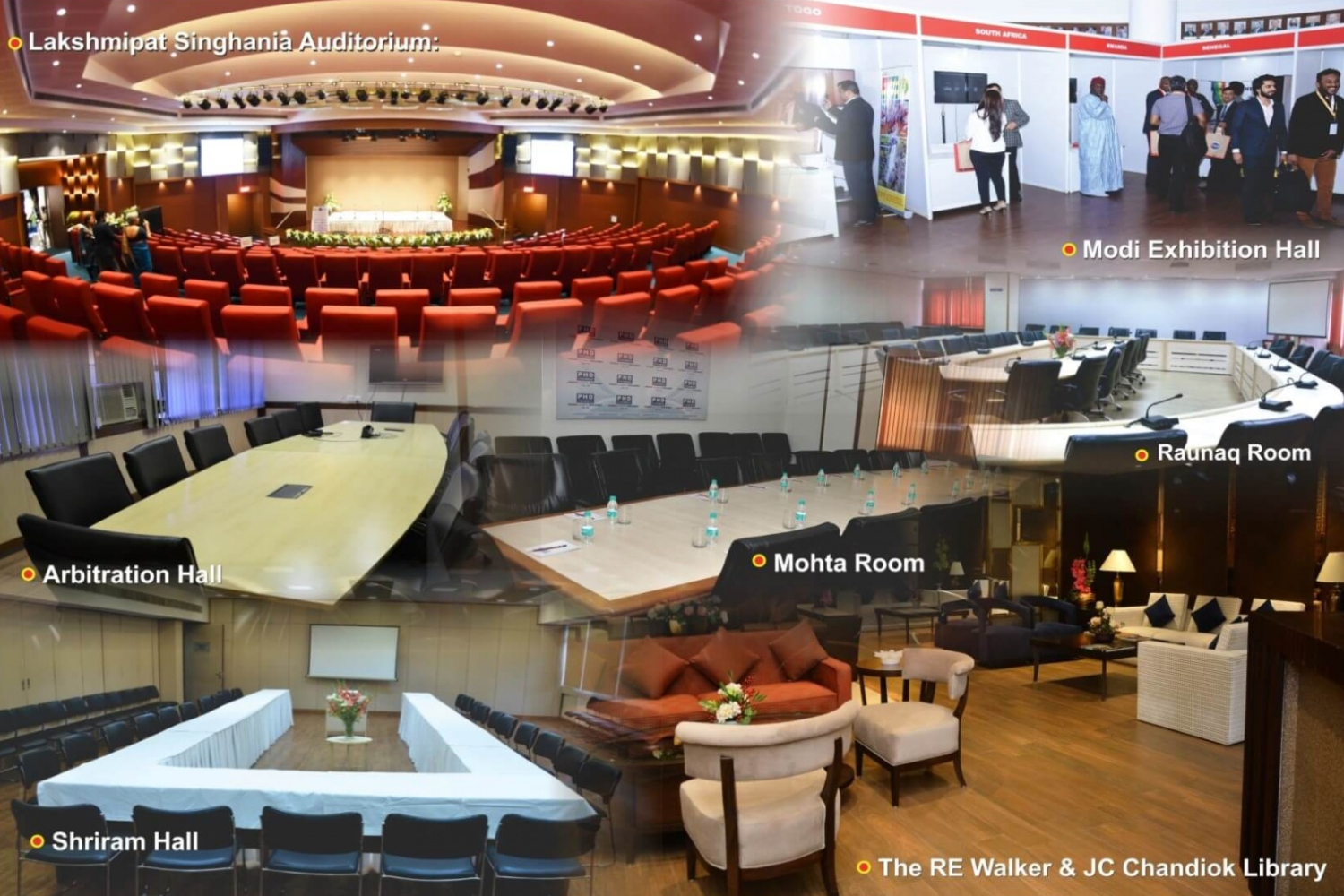 PHD House is a prestigious, most conveniently, approachable, as located in the heart of South Delhi and suitably equipped venue for corporate and business events. It provides facilities to suit specific requirements, backed-up by excellent infrastructure with 100% power back up such as latest public address system, audio-visual facilities, etc. Our meeting rooms provide a bespoke setting and serene atmosphere that are ideal for exclusive business networking events, conferences, Seminars, Board Meetings, Interviews, Annual General Meetings, Academic Discussions, exhibitions, panel discussions, cultural programmes, training programmes, Audio – Video presentations etc. Our meeting rooms tend to a make difference in the way you do your business.
We are capable of providing full catering service, a full buffet lunch, Dinner, Hi Tea, Cocktails and beverages upon your request. Our expert team will take care of all your needs, so that you can concentrate on your programme.
We have four different conference/meeting rooms and one auditorium and each one of them will fitted out to complement different business requirement with the elite corporate and professional ambience. The spaces can accommodate from 20 to 300 persons depending upon the individual room capacity.
Following are the details of the Auditorium & Conference/Meeting rooms available at PHD House, New Delhi: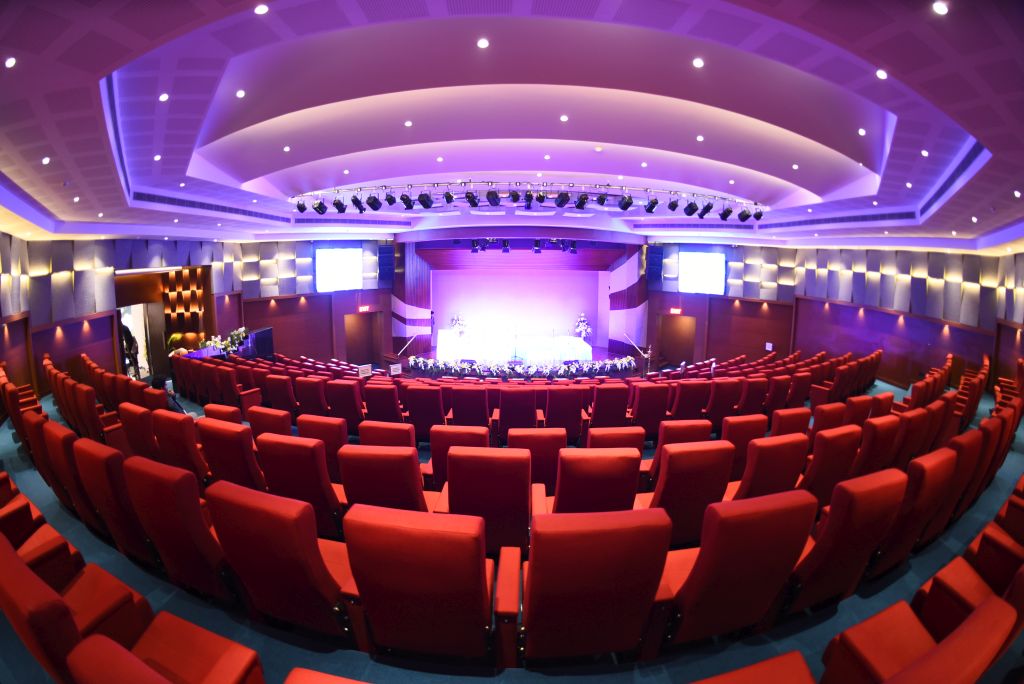 Lakshmipat Singhania Auditorium (300 Paxs)
A newly designed, aesthetically architecture fully air-conditioned Auditorium with well-designed soothing interiors, excellent acoustics and modern & professional audio visual facilities has a seating capacity of more than 300 people. The Auditorium is ideal for conducting large meetings, seminars, conferences, exhibitions and cultural & social programs.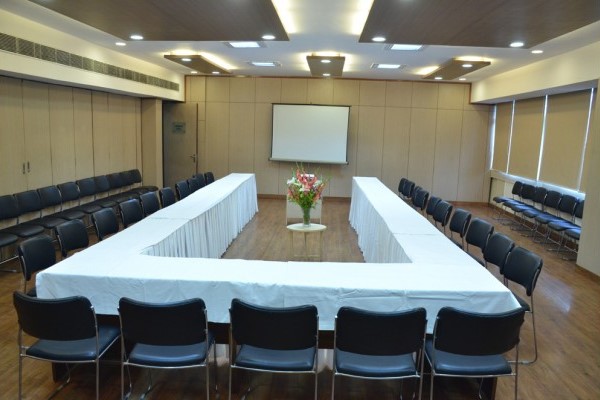 Shriram Hall (90 Paxs)
A well designed hall with multiple seating options from Board room Style/ Banquet Style/ Hollow square style/ U shape style/classroom style/ Auditorium style with the dais of 7 persons for conducting training programmes, workshops or audio-visual presentations with attached luncheon area K G Khosla for organizing Hi Tea & Lunches.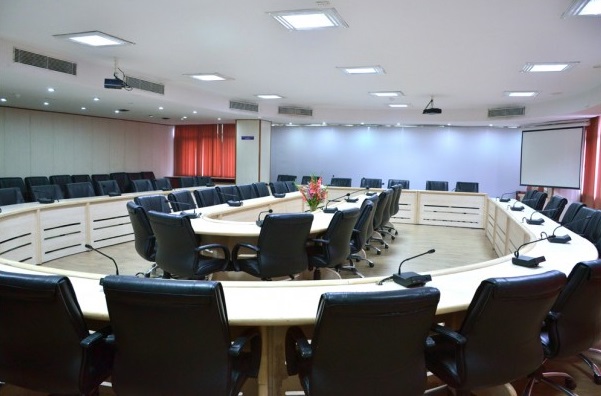 Radico Room (70 Paxs)
Radico Room: A fully air conditioned well planned and designed Conference Room for holding panel discussions, seminars and high profile corporate meetings with independent individual delegate mikes for smooth and effective communication to make the programme a pleasant and meaningful experience with the attached luncheon area KG Khosla for organizing lunches/dinners & Hi Tea. (Seating Capacity : 70 with delegate mikes)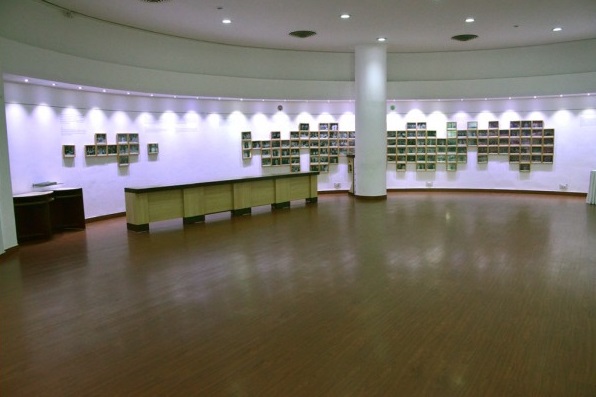 Modi Hall (60-90 Paxs)
Well designed especially for Exhibitions / display of products and for conducting Training Programmes / Workshops / Audio-visual presentations.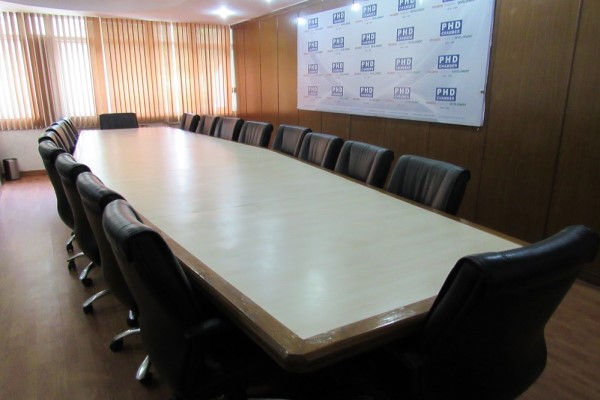 Mohta Room (25 Paxs)
Mohta Room: The fully air-conditioned ambiance of this room is ideal way to propel the primary business agenda forward and is perfect for elite decision makers and bold entrepreneurs, who want a corporate yet creative setting for their meetings. This room is perfect for a closed-room meeting consisting of 15 to 25 people.