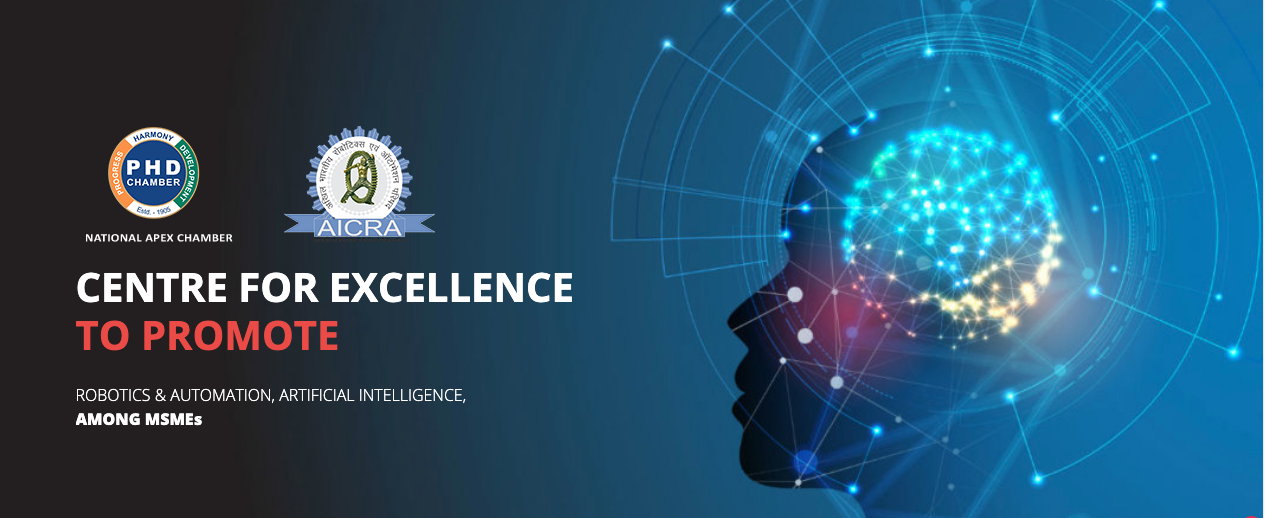 About The Centre For Excellence
As a pandemic grips the world, a person could be forgiven if they had forgotten about another threat to humanity's way of life – the rise of robots. Artificial intelligence (AI), robotics and other forms of automation are advancing at a rapid pace, bringing companies great benefits in terms of efficiency and productivity. Researchers' assumes a development over the period up to the 2030s in three overlapping waves:
Algorithm wave: focuses on the automation of simple computational tasks and the analysis of structured data in areas such as finance, information and communication – the first wave is already under way.
Augmentation wave: automation of repeatable tasks such as filling out forms, communicating and exchanging information through dynamic technological support, and statistical analysis of unstructured data in semi-controlled environments such as drones and robots in warehouses – the second wave is happening now but it won't properly take off until the 2020s.
Autonomy wave: these technologies focus on the automation of physical work and manual dexterity, as well as on problem-solving in dynamic real-world situations where rapid response is required, such as in manufacturing and transportation (e.g. driverless vehicles) – this wave is not expected to have a severe impact on labor markets until the 2030s.
Against this backdrop PHD Chamber of Commerce and Industry and All India Council for Robotics and Automation (AICRA) setup centre of excellence for MSME sector. It will focus on skill development training in the areas various technologies like Artificial Intelligence, Internet of Things, RPA, ROS, etc. among engineering students and corporate which provide new perspectives and understanding of the present-day business milieu with a network of 1200 Tech Professionals associated with us.
The Centre for excellence will focus on:
PHD Chamber of Commerce and Industry has created a focused Centre for Excellence in principal partnership with All India Council for Robotics and Automation (AICRA). This Centre bridges the gap between industries and University with a distinctive capability to harness the intellectual energy of academia to impact Indian MSMEs.
Fostering strong industry - academic synergy for AI adoption projects with Industry and Government
State- of -art AI, Robotics workshop and outreach programmes for learning and re- skilling
Provide a plafform for technology based entrepreneurship
Promoting research in AI, Automation and Robotics.
Services Offered By The Center
The centre executes Training and Capacity Building on Artificial intelligence (AI), robotics and other forms of automation at grass root level approach.
The centre executes research and consultation studies in areas AI & Robotics for creating manufacturing excellence.
Helps in assisting Al Implementation at workplace for MSMEs
Skill Development Initiative to train the fresh graduates as per Industry norms and requirements to develop skilled workforce with diversified talent at implementation level in the areas of Automation, Process Control etc.
Consulting and Advisory to shape the future of manufacturing and to transform their operations using a digital workforce
Services Offered By The Center
Mr. Rohit Kumar
Secretary | Strategy & Business – AICRA
+91 9818435234
rohit.kumar@aicra.org
B-257, Phase 1, Okhla Industrial Area, New Delhi
www.phdcci.in
phdcci@phdcci.in
PHD Chamber of Commerce and Industry PHD House, 4/2 Siri Institutional Area August Kranti Marg, New Delhi 110016